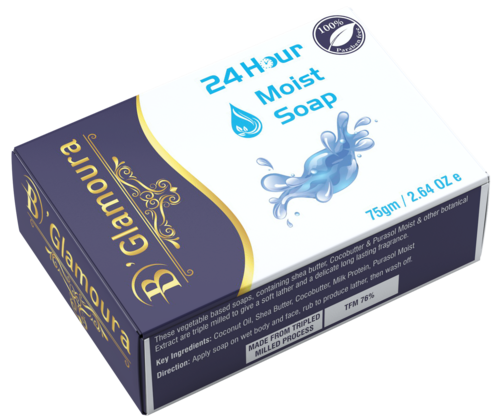 Product Description
These vegetable based soaps, containing shea butter, Cocobutter & Purasol Moist & other botanical Extract are triple milled to give a soft lather and a delicate long lasting fragrance.
Key Ingredients:
Coconut oil, Shea butter, Coco butter, Milk Protein, Purasol Moist.
Application:
Apply soap on wet body and face, rub to produce lather, then wash off.
Made from Tripled Milled Process
Free from parabens
TFM 76%
100% Veg