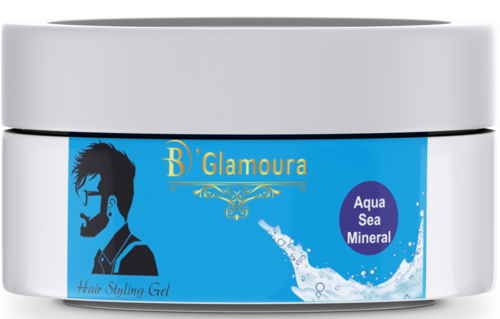 Product Description
This hair Styling Gel with extra care which is the most efficient of hair styling products for keeping your hair steady in its place. Gel works well on waved, curled, relaxed, and textured hair over extended time periods. It will cement your hairstyle for many hours & providing conditioning and nourishing to hair while it stimulates the roots.
Key Ingredients: Aqua, Acrylate coplymer, Polyvinayl alcohol, Aloe vera Extract, Tween 20, Phenoxyethanol, Sodium Gluconate, Fragrance, Vitamin B5, Sodium Hydroxide, Ethylehexylglycerine, Menthol crystal, Vitamin E, Gel Base Q.S
Application: Apply to face & neck with circular massage. Use nightly after cleansing with face wash for better result.

Product USP : Aqua Sea Mineral