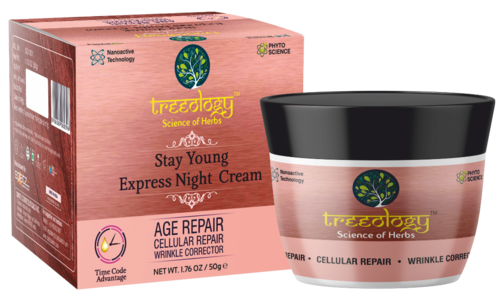 Product Description
Concern: Age Repair , Cellular Repair & Wrinkle Corrector Night Cream

Active Ingredients:

Palmitoyl Glycine,
Hyaluronic Acid,
Ceramide-II,
Vitamin C,
Niacinamide,
Rose Water,
Cucumber Extract.
Unique Features

Reduces fine lines and wrinkles, increase firmness and improve skin renewal.
With Hyaluronic Acid and Vitamin C works well during the night to support skin regeneration.
With regular use of it, helps to accelerate the skin's own regeneration process, resulting in cellular vitality and youthful skin.